Where Island families can thrive
CHANCES offers a wide variety of programs and services for families and children in Prince Edward Island.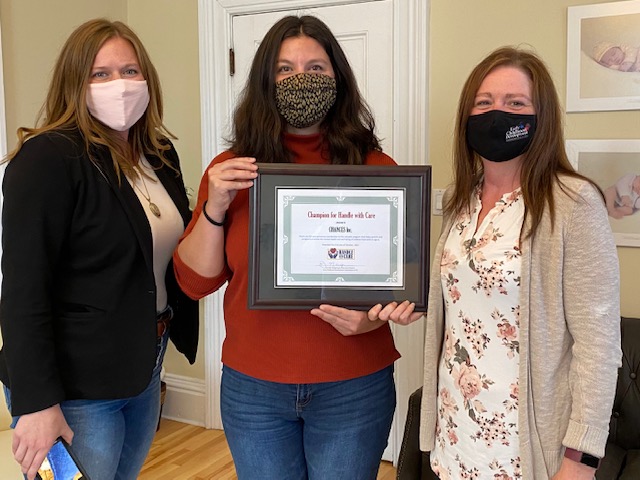 Handle with Care (HWC) is a national program designed for parents and caregivers to promote mental health (social and emotional well-being) of children and families every day! The spirit of the Handle with Care program is one of celebrating parenting and caregiving,...
read more
Registration is now open for all parent-child programs from December 6th-24th, 2021. All of our programs, including our drop-in play programs, currently require registration due to Public Health restrictions. Below is the link to program registration: Register here!...
read more
CHANCES (Caring, Helping, And Nurturing, Children Every Step) is a non-profit, charitable organization that exists to provide a range of child development and parent support services to children from 0-11 years and their families, particularly those experiencing additional life challenges.
In the provision of a range of comprehensive programs and services, CHANCES receives funding through the Public Health Agency of Canada, the province of Prince Edward Island, and private donations.
In addition, CHANCES offers self-sustaining programs on a fee for service basis for families.